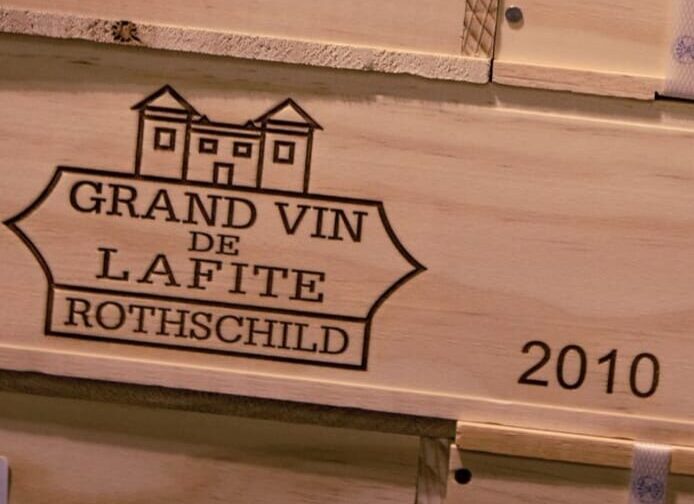 Before we begin, can I ask you a question?: "Would you ever buy a fine watch without a case and guarantee of originality?" I guess everyone would reply no.
In particular, when it comes to wine, it is essential to follow some essential parameters, as it is a living product that needs the right conditions to maintain itself and be able to improve over time, guarantees of origin, originality and correct conservation.
Moreover, the great demand for exclusive wines has exponentially fuelled the market for fakes, whose value is estimated at around 15 billion euros per year. This figure is high enough to make you jump off your chair.
However, we must not be discouraged, in fact to avoid running into careless purchases just follow a few simple rules:
Only buy wine from merchants with proven reliability
Ensure the perfect conservation of the wine, especially if vintages have already been purchased on the market for several years
If you buy online, ask for a photo report of the bottles and packaging
Be wary of excessive promotions or discounts applied to particularly fine and sought-after wines
Check that there are no imperfections on the labels, capsules or abrasions on the lot codes
At Wine Wins, we are uncompromising on all good procurement, purchase and storage practices.
We buy wines only from producers and fellow traders, through the Liv-Ex (London International Vintners Exchange) platform, who trade wines with SIB (digital passport), which certifies their originality and origin.
We buy and store wines in customs fiscal warehouses under controlled conditions, i.e. temperature at 12 degrees and 70% humidity.
In addition, our wines, which are held in our warehouses, enjoy "110% All Risk" insurance.
Wine Wins only sells wines in intact and original packaging and, where this is not possible, we report any anomalies or small defects (in very old vintages sometimes small abrasions of the label or humidity stains occur).
We rely on the best freight forwarders for logistics, so that the wine travels in the best possible conditions.
Too often we see wine treated irresponsibly, kept at very high temperatures or even exposed to light sources for long periods of time. Always remember that wine is very sensitive to sudden changes in temperature, direct sunlight and light sources as well as strong and continuous vibrations.
When you are looking for a fine bottle of wine, do not rush, ask for information and always ask for the guarantees of proper maintenance. Wine can have many other problems than being 'corked' – almost always caused by poor conservation. Too often there are oxidised wines, too developed and "light-struck" having been exposed to light sources that alter the flavour and without any original wrapping (the case is not only used for transport, it also prevents the wine from being exposed to light)
In conclusion, when it comes to wine it is important to pay a lot of attention to the details and to the reputability of the seller. Sometimes, it is better to invest a few euros for the right guarantees, in order to avoid unpleasant and annoying nasty surprises.